May 21st – Constantine & Hellen Feast Day was a day well spent. I spent the day with unusual spectacle where through the supporters of St Irene Orthodox Mission Centre & Orphanage I donated foodstuffs and face-masks. That day must have turned quite unique for many needy families that thronged from all over Njabini area. In fact I had not planned for a large number  but a lot of people turn up despite the restrictions put down by the government. Our budget had only covered fifty families but the number rose to over a hundred and fifty.
The need to extend our hearts and touch of mercy to our less fortunate sisters and brothers not to mention our children will be hall-mark sign to our Lord Jesus Christ that as He cared for the external life of human kind that he had to sacrifice His own life on the cross for the sake of humanity. The same need to be reflected to our Society in these days of COVID-19 pandemic scourge that hunger and other human related crisis have hit the world hard. It's our key responsibilities to see that we make sure that we attend other less fortunate people in our midst as this shows our deep humanity within ourselves.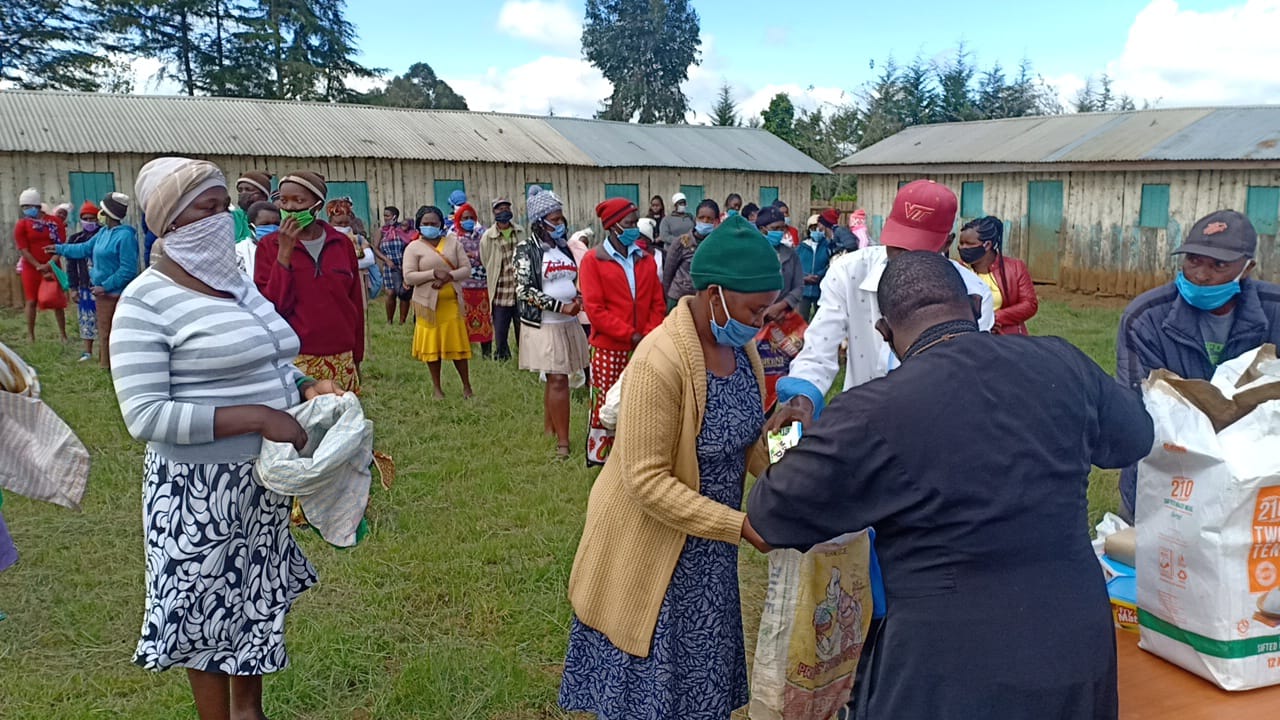 As COVID-19 continues to expand its deadly pangs across our country it's a great achievement to see our government is really very serious in fighting this menace within its limited resources as compared to developed countries. The church has not been left behind in this spirited war against the pandemic. I kindly urge you to continue praying that The Lord Almighty may have mercy and guide us through this pandemic.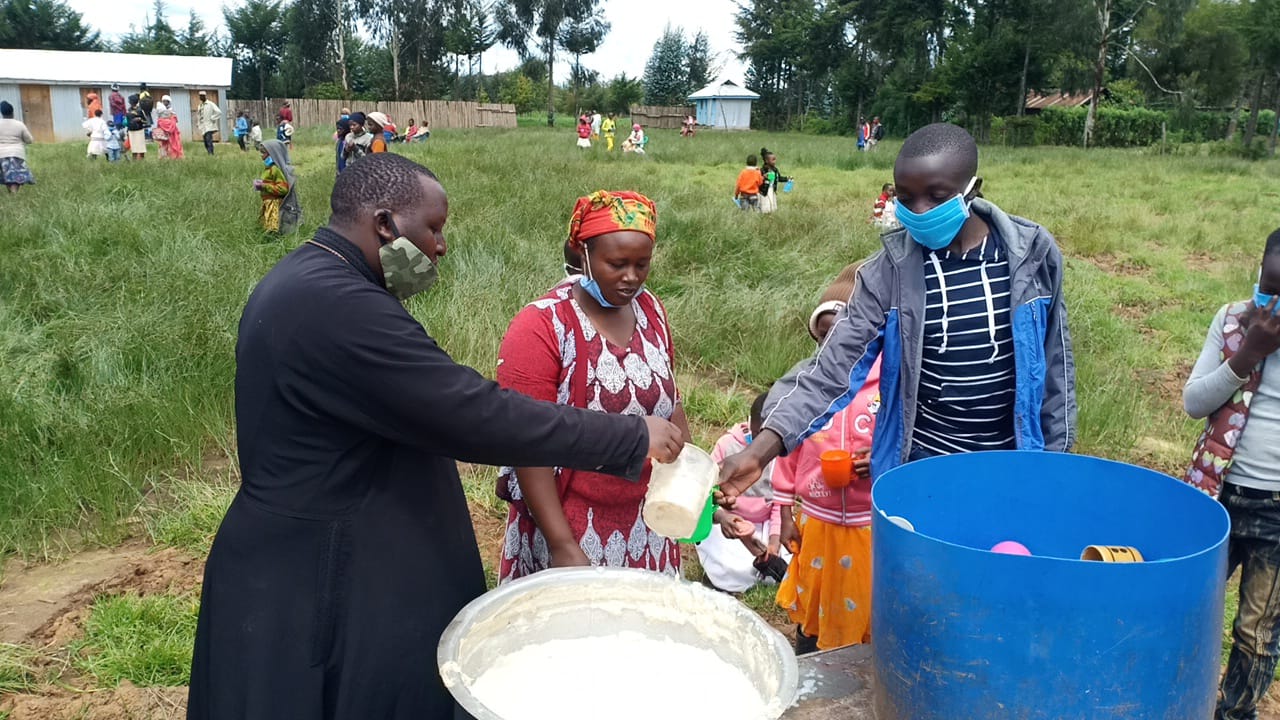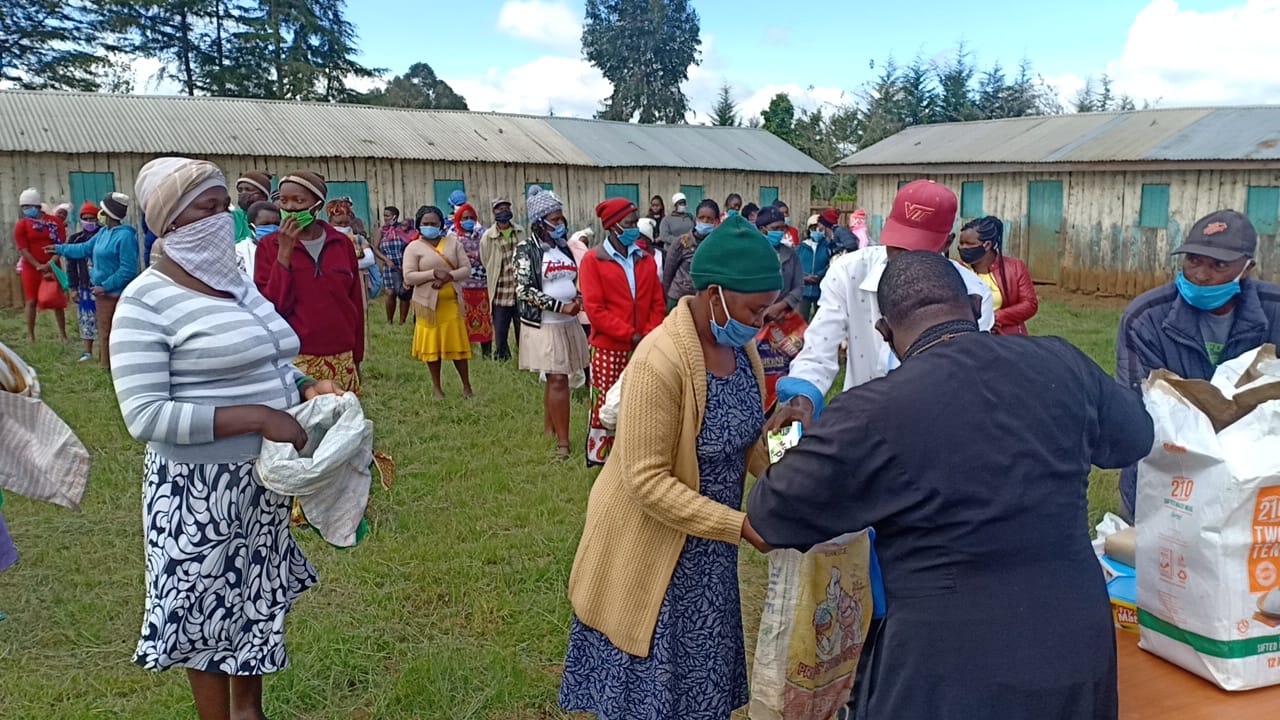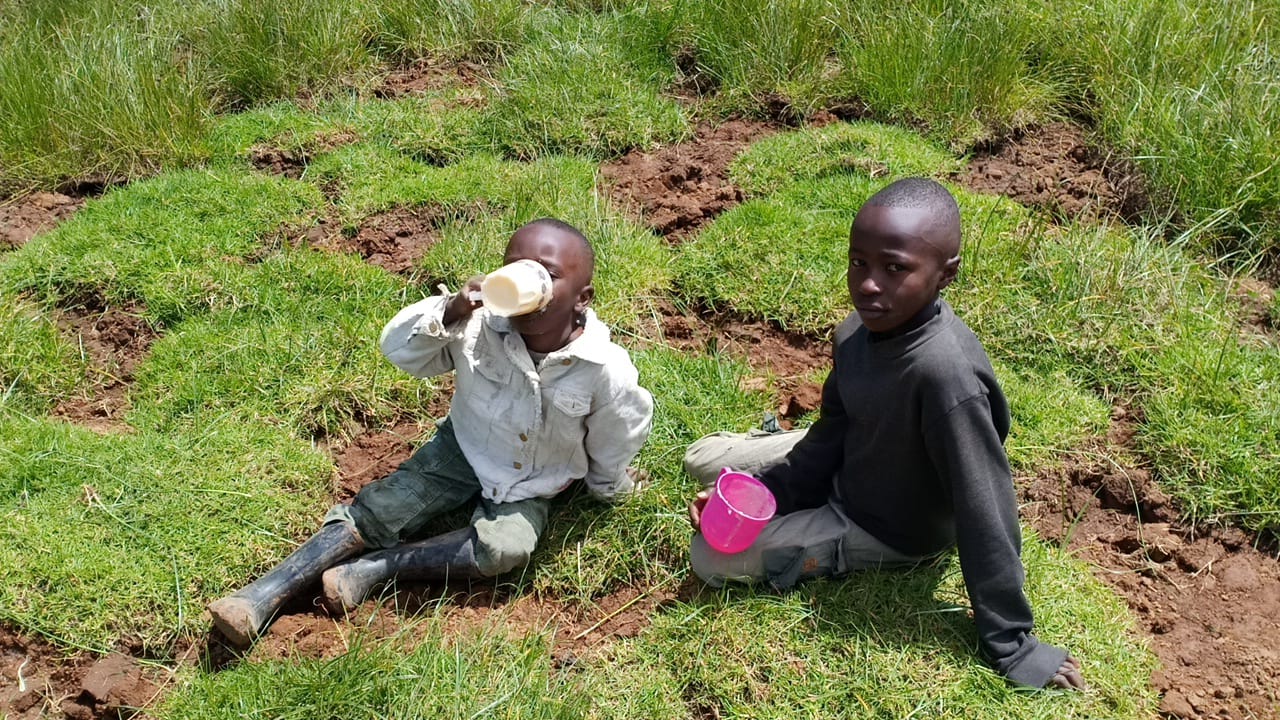 I managed to give 2Kgs of Maize Flour, 1Kg Cooking Fat and 1 Kg Sugar to each family this would serve a family of four for two to three days only though could be lesser days according according the sizes of the families who got these donations.  I appeal my fellow Christians to come together, join me in this noble venture and help me serve this noble cause of extending positive hands to all of us who currently cannot afford a meal a day due to this deadly COVID-19 pandemic.
Christ in our Midst
Yours in Christ,
Fr Constantinos Eliud